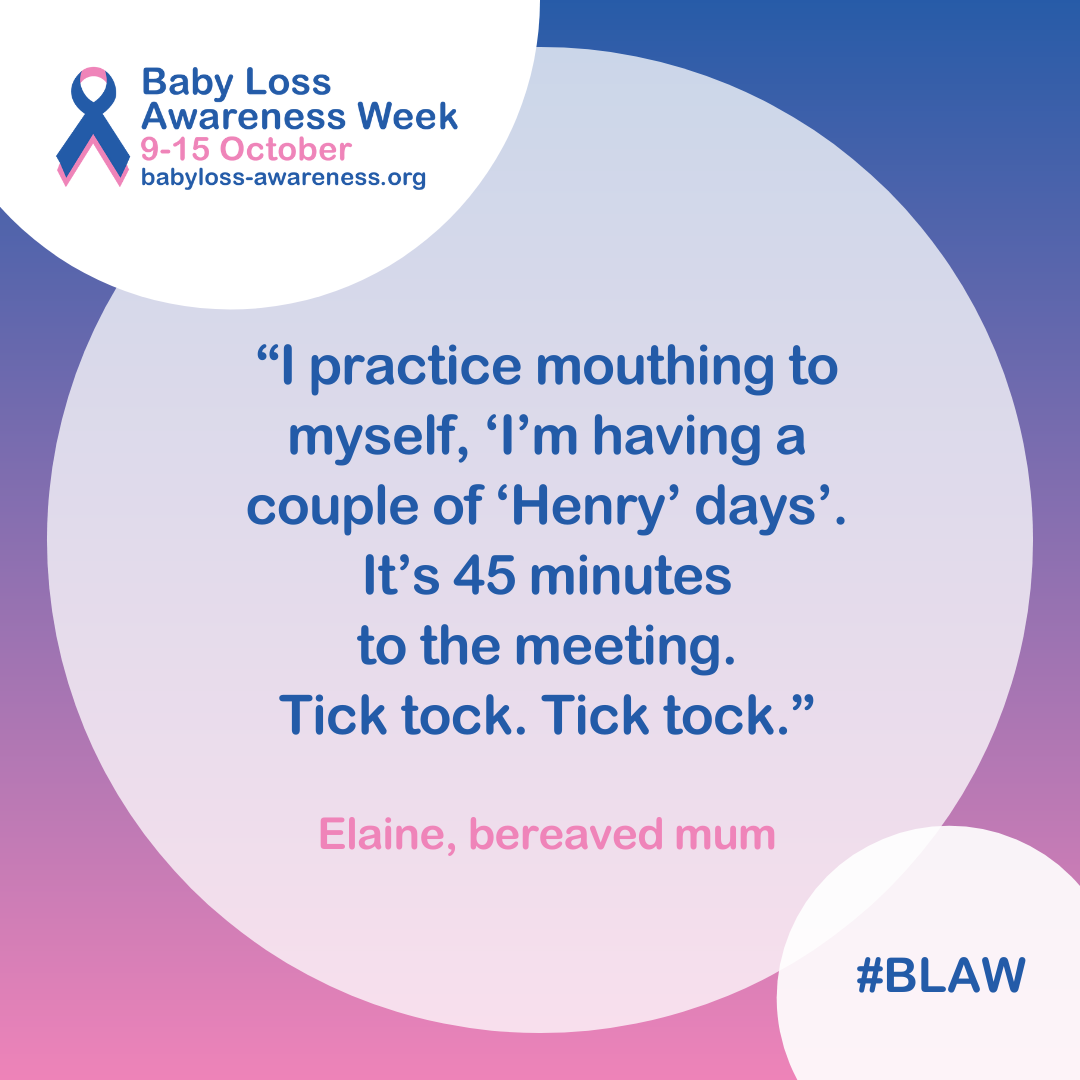 04 Feb

"Game Face"

I realise it isn't your typical 'this is what happened to me' story. But I wrote this when I returned to work last year, following the death of my eldest twin Henry who was born at 24 weeks, and I would love to share it – especially for anyone else returning to work after baby loss. It's called "Game Face".

Game Face

by Elaine Gregersen

There is a great big lump of wet snot in front of my laptop keyboard. Helpfully, it's just out of sight of the webcam. They won't see that. I can hide my red eyes behind my glasses too. Sit back in my chair, so my face grows smaller on the screen. They'll probably not notice.
This morning, I wondered whether I should call work and admit defeat. All my bravado, and organisation, and emails, and documents, are just a show. I've managed for a while. That's your lot.
I can imagine breaking down during the meeting. Wiping my eyes. Someone realising and asking if I'm alright. I practice mouthing to myself "I'm having a couple of 'Henry' days". It's 45 minutes to the meeting. Tick tock. Tick tock.
I'm alone in a room listening to next door's extension being built. One builder is scraping his shovel across the ground as he picks up rubble and transfers the gristly chunks to his wheelbarrow. He's right next to the window of my office. In the distance, I can hear an ambulance. I'd quite like it to come and pick me up.
I have no sense of competency. All my capabilities have gone. Anxiety abounds. I'm scared at how familiar it is. But this time, I've got flashbacks of dead babies. Doesn't seem fair, really, to add on this bonus content.
Half an hour to the meeting. Better find another tissue. And smear on some under eye concealer.
I'll be lively on the call, you know. I'll be jolly and witty. I'll roll my eyes and shrug my shoulders like I haven't a care in the world. I'll look out of the window and talk about having perspective. I'll make vague references to 'this last year' and 'my recent experiences' and I'll say that nothing can be worse than that, so anything you ask me to do now, at work, doesn't scare me. But it's all a front.
17 minutes to go. I plonk my headset on and adjust the headband. I feel more together. Corporate. My back straightens and I take a deep breath. I stick Spotify on, play relaxing sounds, and try to stay in the present. It will be okay.
A reminder appears in the corner of the screen. 15 minutes to the meeting. I realise I've chewed off the skin around my left thumbnail. The music changes to the sound of light rain. The track is called "Lake". I practice again. "Truth is", I mutter to myself, "I've had better days, but I've had worse days". I'm crying again. I've got 5 minutes to pull myself together. Game face on. Game face on.
---
There are many organisations that offer support to anyone affected by pregnancy and baby loss.
Sands is here to support anyone affected by pregnancy loss or the death of a baby.
Bereavement Support: 0808 164 3332
Email: helpline@sands.org.uk