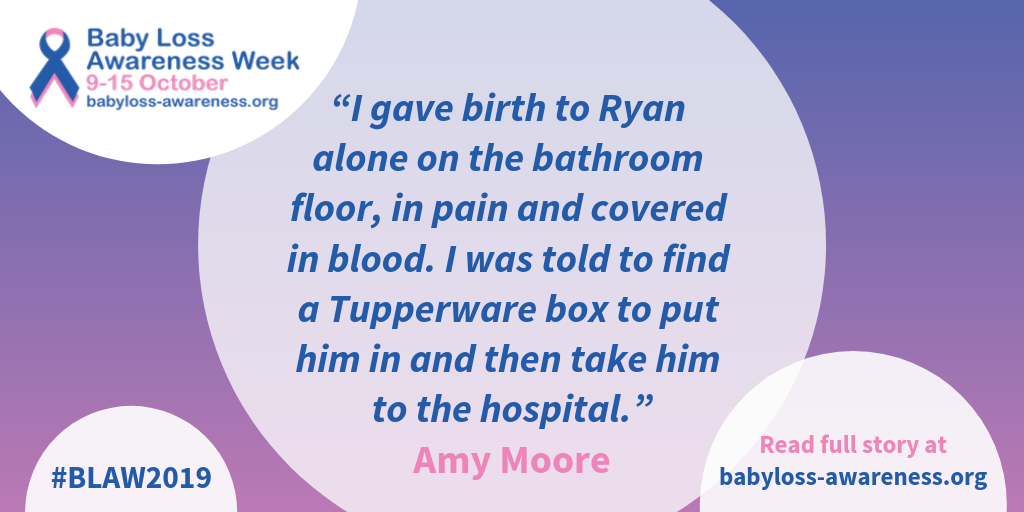 11 Oct

Thanks to counselling and over time I muddled through but it still hurts

Baby Loss Awareness Week takes place every year from 9-15 October and raises awareness of pregnancy and baby loss and drives improvements in the care and support for those affected.

This year the focus is on the need for psychological specialist support to be available free of charge to parents affected by the death of a baby.

Bereaved mother, Amy Moore, age 28, from Liverpool tells her story: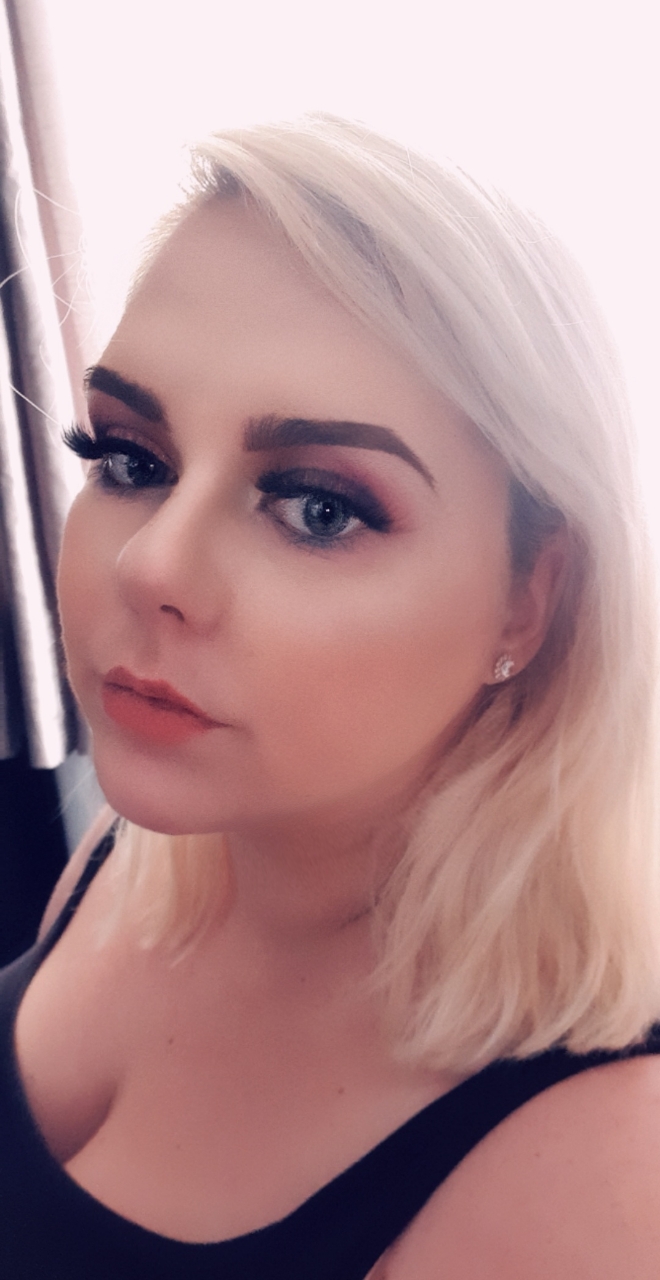 I was told at 20 weeks that my baby son Ryan Gabriel had stopped growing due to problems connected with his heart.  I was 19 years old at the time.
I was monitored for a week and then told my choice was to give birth or have a Dilation and Curettage (D&C) which is a procedure to remove tissue from inside the uterus.
Due to my severe endometriosis, I was advised a D&C would cause so much damage and I had a high chance of waking up with a hysterectomy.
So if I wanted a chance at giving birth to a healthy child in the future, I didn't have a choice at all. I had to give birth to my son.
After spending three days in hospital, and being sent from ward to ward as there were no beds, I was told to go home with the health care professionals insisting I'd passed the baby on the toilet.
I gave birth to Ryan alone on the bathroom floor, in pain, covered in blood and I was told to find a Tupperware box to put him in and then take him to the hospital. They promised me a special box but they misplaced it due to being on the wrong ward as there were no beds.
I was given no other option but to mass cremate Ryan with other babies who had died as I gave birth at under 24 weeks gestation, which also meant under the law I couldn't register his birth.
Sands supported me when Ryan died and gave me a Memory Box, which are funded by donations to the charity.  The box included keepsakes for example a mock birth certificate that acknowledged Ryan's birth.
This was really important to me because it made me feel like people acknowledged Ryan as a real baby who had a heartbeat, who wiggled around, who lived and died, instead of something that was incinerated with the day's medical waste.
The whole experience traumatised me and it took me a month to leave my room.
Through my GP I was referred for talking therapy and group therapy via the NHS but I was only given a limited amount of apps. The miscarriage clinic also gave me two psychology sessions, but they were nowhere near enough.
It wasn't until years later that I connected with other bereaved mothers via the Sands Facebook page and joined online groups and spoke with other women who had suffered baby loss.
It was these women who inevitably got me through. The group was like a big cyber coffee morning, and we were all there for each other 24/7. There was usually someone awake if I needed to log on and speak to them in the early hours of the morning.
Thanks to counselling and over time I muddled through but it still hurts.
I went on to lose both my surviving children's twins at 12 weeks. Altogether six of my babies have died and I have two live children.
********
If you need support, please see charities offering support.